Posts Tagged '#RandomNovelResearch'
February 28, 2013
Over on Twitter, I post an occasional topic with the hashtag #RandomNovelResearch. (Okay, just searched the hashtag and my old tweets and discovered that I haven't posted a #RandomNovelResearch item in a couple of months – but that doesn't mean they're not pretty cool! I'll post more, promise!)
Anyway, my point was that as I'm writing along, happily making stuff up, I occasionally find myself wanting to know if what I'm making up has the slightest chance of being believable. So I do a quick search on keywords that come close to what I'm writing about – and in the process, sometimes find some pretty cool *real* stuff!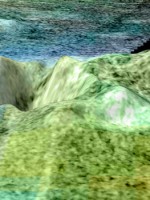 For example, w-a-a-y back in December, I just read about a possible cryovolcano on Saturn's moon Titan. A cryovolcano, if you didn't already know, is a volcano that spews a mixture of slushy ice and minerals, rather than ash and lava. Personally, I think that's pretty cool! (pun intended)
Is there a cryovolcano in the novel I just finished writing (yay!) and am in the process of editing? Sadly, no. But you can bet one is likely to show up in a future story – and if not a story of mine, probably one by another writer. And that's the point of the #RandomNovelResearch hashtag: sharing ideas with anyone who might find them interesting.
If you stumble on a cool bit of info, use the #RandomNovelResearch tag to share the link with other readers and writers. Let's grow this topic as a idea bank. 'Cause you know that no two of us are going to write the same story, even if we use the same shiny topic as our jumping-off point.
What'cha think?
November 11, 2012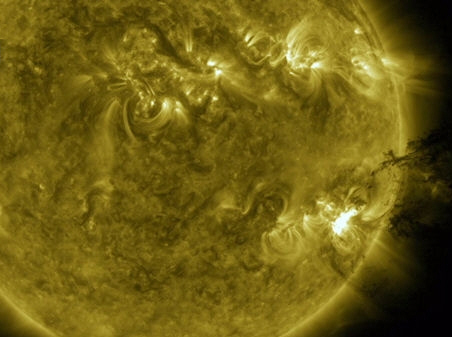 You have to visit this NASA Science News page – and watch the videos.
They're awesome, just awesome.
Trust me on this. Have I ever led you astray?
This is going into a story… not sure when or how, but wow, how could I not use it?
August 1, 2012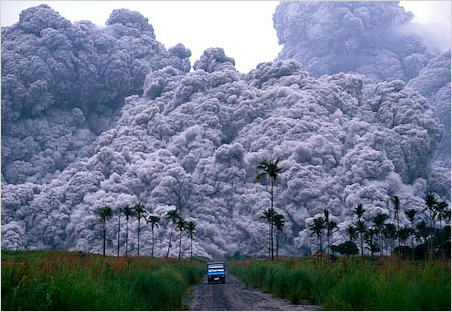 Watched a fascinating video recently – In the Path of a Killer Volcano, a NOVA special about the 1991 eruption of Mount Pinatubo, in the Philippines. Not only was it simply spectacular to watch (safely, from a distance of many years and many thousands of miles), but it also put me in mind of the scenario I'd envisioned when writing Memory at Lascaux, and the world-altering events in that story.
We live on an amazing planet, with forces we cannot begin to control. I am in awe…